Police arrested former Prison Break star Lane Garrison was arrested without incident after police responded to a domestic violence complaint against him over the weekend. He's currently being held on $50,000 bail.
The alleged victim was Garrison's ex-girlfriend, Ashley Mattingly.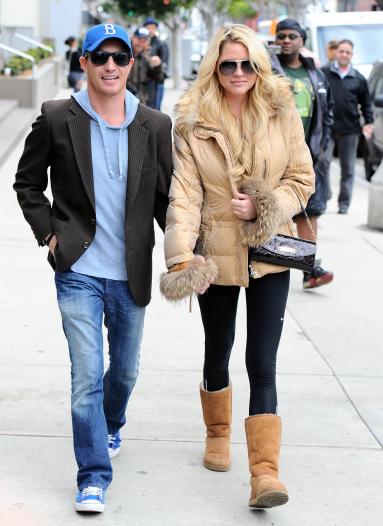 Garrison says he did NOT hurt his ex, however. According to his attorney, Harland Braun, Garrison went to her Beverly Hills apartment building to dog sit for his acting coach, who happens to live in the same building on the third floor.
As he went to leave, he ran into Ashley in the lobby.
Braun says Garrison told him the two began arguing about the failed relationship, and Ashley started screaming and threw Lane's cell phone against the wall.
Braun claims that Lane then put his hands on Ashley's shoulders, put her in a chair, and then left. Lane says he did not harm Ashley Mattingly at any point.
Garrison, who served prison time for killing a high school student in a car accident a few years back, is days away from ending his parole for manslaughter.
Braun says Ashley knew this and it could be her motivation for getting Lane arrested, since he could biw go back to prison in the manslaughter case.
Lane says he wanted to stay in jail Sunday night so he can speak with detectives as soon as they come in Monday a.m. and clear his name. Stay tuned.
[Photo: WENN.com]
hot wings recipe 7 layer dip recipe chris carter superbowl 2012 kickoff time what time is the super bowl 2012 nfl mvp lana del rey snl performance